Forms
ALL NEW PATIENTS SHOULD DOWNLOAD FOUR OF THE FORMS THAT APPEAR BELOW, PRINT THEM OUT, FILL THEM IN, AND BRING THEM TO YOUR FIRST VISIT WITH ME. THEY ARE REQUIRED AND MUST BE FILLED COMPLETELY BEFORE YOUR FIRST VISIT. :
---
Forms for all New Patients. Please Print and Bring in Four Forms
Forms that every new patient should download, read, fill-in, print and then bring to first appointment in each office. Adobe Acrobat Reader is required to read and print the forms.
Software Requirements:Adobe Acrobat Reader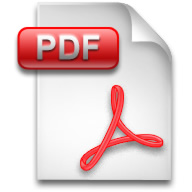 http://www.adobe.com/products/acrobat/adobepdf.html
Call to Schedule Your Appointment